At Swift, we always express how grateful we are for our drivers. Especially around this time of year. Because when the rubber meets the road, our drivers are the fuel that keeps us moving.

However, this Thanksgiving, one of our longtime drivers, Michael Voyles, who has been with us since 2008, decided to demonstrate his appreciation towards our Memphis Shop team members. He put together an appreciation dinner with turkey and ham for our Memphis Shop team, who have done everything they can to keep the trucks moving this year. Michael has a family-owned business that provided most of the food.

"We have the best-glazed hams and turkeys in the US. Clearly: We ship to 35,000 customers all the way to Hawaii." - Michael Voyles, Swift Driver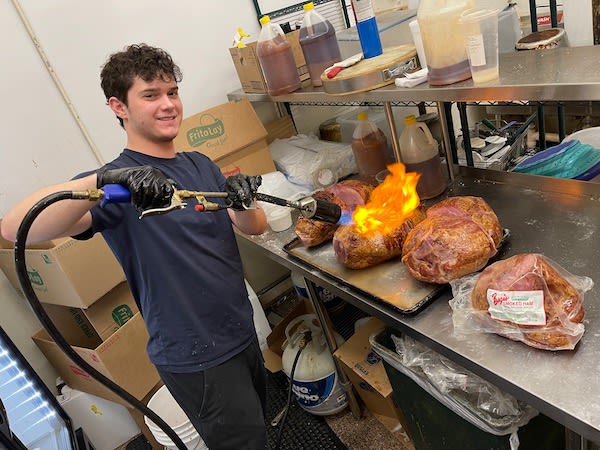 Michael gave a special shout-out to Don Cherett, the Terminal Service Leader who leads the operation and has encouraged the great comradery built at the Memphis Shop. He stated that he plans to do more of these events throughout the company.

"Memphis shop - those guys have gone above and beyond everything for me and the 50 teams that I have brought in this year, " said Mr. Voyles.
It is incredible to see our team members coming together and sharing a meal. We want to thank Michael Voyles for putting this event together and showing our Shop team members his appreciation.